The Smiddy Ashkirk, Restaurant and Bar. Scottish Borders
smiddyashkirkrestaurantandbar.co.uk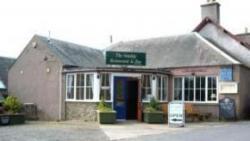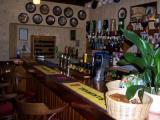 The Smiddy Ashkirk, Restaurant and Bar, Ashkirk, Selkirk, Selkirkshire, TD7 4NU
Tel 01750 32242
The Smiddy Restaurant and Bar, here in the beautiful Scottish Borders, provides a perfect venue for you to enjoy a meal or drink when visiting the area with your family and friends.
Dining in relaxed comfort, enjoying delicious food made using the finest local produce all served with that personal touch from the owners, that's what you get every time you visit The Smiddy.
We are open all year round, serving meals all day on Saturday and Sunday, weekday evenings from 5.00pm, and also lunch on Thursday and Friday.
So whether it is a quick bite or a full night out with your family or friends, you will find the friendliest of welcomes at The Smiddy Restaurant and Bar.
Call us on 01750 32242
We look forward to welcoming you soon at The Smiddy
Phil & Gill 
Winter 2010 we experienced our first real snow fall since we moved here. The kids made 'Bill Haven' with his pal to greet guests as they arrived
The Caterham Scotland Tour has visited us for the last couple of years. More pictures and details on the links
Entering Ashkirk, you will find The Smiddy on the left as you leave the A7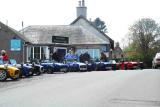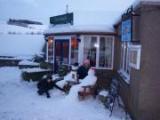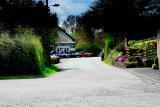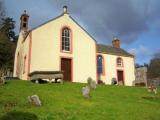 The kirk at Ashkirk. A lovely small church with services every Sunday and always worth a visit